Become an instant expert both mobile and offline
Well, here it is – Mobile offline infinity credibility pack – the eagerly anticipated relaunch of the huge hit offline marketing force! And it's even bigger, and better than before.
So whats with the images well they are both fractals or geometrical paterns for infinity why? Because
when you buy this product and I add to it you get the updates for free!!!!
Please Note if you already own mobile or offline marketing force you have been upgraded for free
Those of you who already use Offline Marketing Force will already know the success scale of this powerful training package, and don't worry – if you've already paid for the offline version, congratulations – you can ignore the price, because you've just received a completely free upgrade :-)
Mobile offline infinity credibility pack contains absolutely everything the offline version contains, but has been stuffed full of new content, new training, and lucrative bonus features. Everything contained in the offline version is here in the new mobile launch, plus all of the following new material:
- Mobile Training (the same training I utilize to get all my SMS clients)
- Brand spanking new bonus material
- A mystery bonus (very exciting, but I don't want to spoil the surprise!)
- Offline education videos to show your clients exactly why they need your services
And the best news of all? You get the whole lot, for one low, introductory price!
Just Check out these reviews
This improved and updated training package will cut out all the trash you don't need to know, and quite simply provide you with the quickest, and most importantly the safest route to very successful online business.
As a highly successful online entrepreneur myself, I am making stacks of cash creating mobile websites for many clients – I have found it to be a niche that pays back way more than I have ever invested – and as my success grows, I can give you all the tools you need to do exactly the same.
If you want to transform yourself into your area's local expert, then you have come to the right place. This package will contain:
-

A video series that will just keep your clients reeling in. I've often found that they come in at such a rate I've had to start turning them away!

-

Videos specially tailored to bring you clients from every walk of life imaginable, including salons, mechanics and restaurants

-

10 PLR articles on reputation management, teaching you exactly how to build your reputation and manage it to your advantage

-

10 PLR articles on the specific field of mobile marketing and how to make a ton of money from it

-

A pre-written series of 20 auto-response emails on offline marketing

-

A 20 page report to sell to clients on offline reputation management services
In fact, if I keep on listing everything this package contains, we'll be here all night! But just to show the topics covered by these articles, here is a screen shot of all 20:
Not to mention all the extras and bonuses that are included Here is a sneak peak inside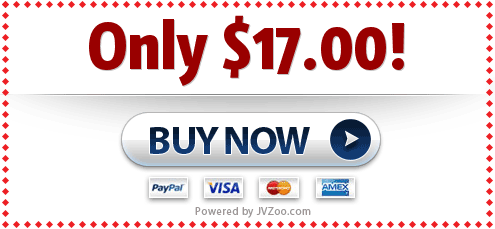 Yes That is a secret MEGA BONUS !!!

Oh Ya I forgot about the bonus videos included These are videos you can use to train
your clients on exactly what your services do.




More testimonials on


If you want to buy these videos elsewhere as a separate package, it will actually cost you more than I am charging for my entire training package!

And the great news is, it includes the video I use to send to my own potential clients when I want them to buy my mobile websites. Remember – If you want to succeed, there is nothing else you need! This package includes absolutely every tool you will need to succeed. Nothing else is required!

Now, if all this sounds too good to be true – and believe me when I say it isn't – then it is worth noting exactly what it is that makes Mobile offline infinity credibility packso unique.

Well, Mobile offline infinity credibility pack is not a package that has been thrown together in the space of a day by an amateur. What separates it from all of the nonsense out there, is that it is a specially designed training package by – and here's the secret – somebody who actually still uses the techniques today, and is hugely successful in doing so. It has been carefully formulated and tested, and includes everything you could possibly need to begin your very own successful business in next to no time at all!

And because the entire package comes at an extremely low price ($17 – you can't even buy a decent meal out for that price), you are risking virtually nothing by deciding to start up your own proofed-and-proven business.

But why mobile marketing?

Mobile marketing is red hot market right now, and it's because cell phones have advanced so rapidly, and most users are accessing websites with them. Before, websites could only be accessed with the use of a stationary computer. But now, the internet is available everywhere, and it's all down to the rapid advancement of mobile technology. Businesses and corporations have already seized upon this knowledge and begun exploiting it for the money machine that it is, and when mobile technology is climbing higher every day at an alarming rate... why not join in?

Using my videos to reel in more clients than you can shake a stick at is extremely profitable. Think about it. With over 25 billion web pages already in existence, the owners of these are definitely going to want to tap into the market of several billion mobile users (I mean, who wouldn't – it's a gold mine!), and once you have mastered the simple art of creating mobile websites, my package will guarantee you a huge number of clients, for a long time to come!

So why am I only charging $17 for this life-changing product?

Well, to put it quite simply, I am already earning a fortune. I don't need to charge extortionate amounts of money for a product that will teach you how to make money – because I already make money every day, and lots of it! But, as a token payment for me taking the time to share my secret with you, I am willing to offer this product to a limited amount of buyers – the ones who are serious about making money – for this low, low price. I believe that somebody who is serious about business should not have to pay out the nose to get started.

If you're serious about getting rich though, buy it now, because once the trial is gone, it really is gone, and I will be bumping the price back up to the standard rate. This is simply a limited opportunity for those who are actually serious about making money, and enabling them to do so without losing an arm and a leg.
Not only do you get all of the above but you also get tons of training!!!
And the question is not 'What have you got to lose', but more 'What would you like to gain?'.
See you at the Ritz!
Chris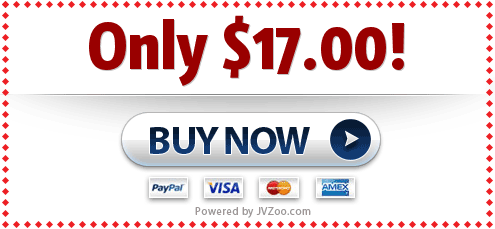 to start along your road to riches.
And remember – you will always have free access to any upgrade or add-on I ever produce.
That's because, like you, I hate paying for subscriptions!